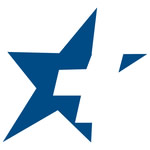 Job Description
Responsibilities
The Valley Health System Consolidated Services
The Valley Health System has expanded into an integrated health network that serves more than two million people in Southern Nevada. Starting with Valley Hospital Medical Center in 1979, the Valley Health System has grown to include Desert Springs Hospital Medical Center, Centennial Hills Hospital Medical Center, Spring Valley Hospital Medical Center, Summerlin Hospital Medical Center and our newest addition Henderson Hospital
This positions performs venipunctures and other patient specimen collections Has thorough knowledge of testing and collection requirements, Requires moderate supervision, General Supervisor must be onsite.
Qualifications
Education:
High school graduate or equivalent and graduation from an acceptable phlebotomy training program.
Experience:       
Two (2) years of phlebotomy experience is required. Lead or supervisor experience is preferred.
Technical Skills:
Certification by ASCP, NCA,AMT or educations training with the State of Nevada approved program and demonstration of the ability to perform veinpuncture and other specimen collections regarding laboratory and pathology specimens as appropriate. Chain of custody experience is preferred.
License/Certification:
Phlebotomy certification required upon hire (Laboratory Assistant or Point of Care Analyst license may be substituted for certification.) Laboratory Assistant or Point of Care Analyst licensure required with the state of Nevada within 6 months of hire.
Other:
Basic computer knowledge is required along with adequate leadership skills addressing scheduling, counseling, training, and promoting Service Excellence.
EEO Statement
All UHS subsidiaries are committed to providing an environment of mutual respect where equal employment opportunities are available to all applicants and teammates. UHS subsidiaries are equal opportunity employers and as such, openly support and fully commit to recruitment, selection, placement, promotion and compensation of individuals without regard to race, color, religion, age, sex (including pregnancy, gender identity, and sexual orientation), genetic information, national origin, disability status, protected veteran status or any other characteristic protected by federal, state or local laws.
We believe that diversity and inclusion among our teammates is critical to our success.
Notice
At UHS and all our subsidiaries, our Human Resources departments and recruiters are here to help prospective candidates by matching skillset and experience with the best possible career path at UHS and our subsidiaries.  We take pride in creating a highly efficient and best in class candidate experience. During the recruitment process, no recruiter or employee will request financial or personal information (Social Security Number, credit card or bank information, etc.) from you via email. The recruiters will not email you from a public webmail client like Hotmail, Gmail, Yahoo Mail, etc. If you are suspicious of a job posting or job-related email mentioning UHS or its subsidiaries, let us know by contacting us at: https://uhs.alertline.com or 1-800-852-3449.
Other jobs you may like
HENDERSON, Nevada, United States