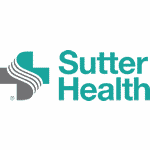 Job Description
Organization:
SDMC-Sutter Delta Medical Center
Position Overview:
The Housekeeper maintains assigned areas in a clean, orderly and sanitary condition by performing work assignments in an effective and prescribed manner. This position responds to special requests for cleaning or assistance needed, in order to maintain the overall smooth flow of work for the facility in a thorough and timely manner. The incumbent may be assigned designees in the absence of Lead Housekeeper and Department Manager.
Job Description:
Maintains a clean, attractive and safe environment in assigned areas by performing the assigned duties in a timely and efficient manner.
Consistently completes cleaning tasks in assigned areas, offices, ancillary departments and public areas.
Completes discharge cleaning of patient rooms using special cleaning solutions and disinfectants.
Cleans sinks, counters, toilets and mirrors. Restocks paper and soap dispensers.
Completes detail work within assigned areas, i.e. horizontal surfaces, edges and corners. Arranges furniture in an orderly fashion.
Maintains the carpet area and hard surface floors.
Completes assigned project work within own area and within designated time frames.
Removes trash, soiled linen from patient and ancillary areas and transports to designated holding areas.
Remains responsive to special needs such as cleaning up spills and assists with transfers of patient items.
Carries out work assignments as instructed, i.e. moving furniture, beds, special cleaning in assigned areas.
Prioritizes work routine to meet the needs of the department and to accommodate assigned work area.
Greets and provides direction and other information to patients, families and visitors in a courteous and positive manner.
Age Specific Criteria
• GERIATRIC
Utilizes appropriate verbal skills for age/comprehension of patient when providing instruction and information or answering questions.
• ADOLESCENT
Utilizes appropriate verbal skills for age/comprehension of patient when providing instruction and information or answering questions.
• PEDIATRIC
Promotes soothing, reassuring environment through use of soft, comforting voice when speaking around neonates.
Uses appropriate verbal skills, for comprehension of family, when providing information, instructions, or answering questions
Operates and maintains a variety of equipment in a safe and proper manner.
Reports broken or malfunctioning equipment to the Operations Manager or Lead Housekeeper.
Cleans and returns equipment and supplies to the proper storage at the end of use. Secures closet areas in a consistent manner.
Uses proper body mechanics consistently when lifting, bending, stooping, etc., to avoid injury.
Insures equipment is properly placed when not in use, i.e. carts parked close to corridor wall, mop handles secured on cart, cord unplugged when electrical equipment is not being operated. Store chemicals in a secure area when not in use.
Ensures cart is cleaned and restocked at end of shift.
Maintains work area in a neat orderly manner, keeping equipment within immediate work area.
Understands and follows procedures and regulations in the use of chemicals, cleaning devices and solutions in a safe manner while performing the duties of this position.
Knows location of the department's chemical Material Safety Data Sheets.
Keeps informed of risks associated with cleaning chemicals.
Assures that chemicals and solutions are identified and labeled prior to use.
Abides by instructions and precautions for safe and cost effective use.
Uses chemicals/solutions within the perimeters determined by the department.
Utilizes special protective equipment, i.e. safety goggles, gloves, etc. as required by department procedures.
Uses proper equipment and supplies as per department policy and procedure
Uses proper interpersonal skills while performing daily activities.
Maintains positive and cooperative relations in working with visitors and staff to minimize the inconvenience to these people while performing daily assignments.
Works quietly and effectively around the patients to avoid interrupting the continuity of patient care.
Generates a positive image of Guest Services by maintaining department standards in work performances.
Maintains confidentiality regarding sensitive information.
Participates and promotes teamwork within the department and between other departments.
Demonstrates a willingness to assist other hospital staff when they are in need to help.
Directs needed changes due to short staff, STAT calls, the need to flex staff, etc. Promotes these changes in a positive manner to staff.
Actively participates and promotes a team effort within the department and between other departments.
Interacts daily in a positive manner with peers and supervisors while communicating verbally and in writing.
Maintains confidentiality regarding sensitive information.
Provides support for all departments with meeting room requests.
Requests are processed, forwarding confirmation of scheduled meeting within department guidelines.
Provides daily documentation of the meetings scheduled for posting at each meeting site where appropriate as well as complete copy sets for supervisor and designated technician.
Scheduling of meetings and/or audio visual equipment with no more than 5% error per month.
Monitors timely delivery, set up and return of requested equipment.
Is knowledgeable in the operation of all audio visual equipment and makes determination when in need for service.
Adheres to the Code of Conduct set forth in Sutter Delta Medical Center, standards for business conduct policies and procedures.
Performs duties in a safe, ethical and honest manner, and promptly and appropriately addresses any potential violations of the Sutter Delta Medical Center standards for business conduct policies and procedures.
EDUCATION
Equivalent experience will be accepted in lieu of the required degree or diploma.
HS Diploma or equivalent education/experience
PREFERRED EXPERIENCE AS TYPICALLY ACQUIRED IN:
Previous experience as Housekeeper in a patient care facility preferred.
Experience with housekeeping equipment, such as buffer, preferred.
SKILLS AND KNOWLEDGE
Basic skills in reading, writing and mathematics are required.
Ability to communicate the English language effectively orally and in writing.
Ability to readily learn the use of equipment and housekeeping functions.
Job Shift:
Days
Schedule:
Full Time
Shift Hours:
8
Days of the Week:
Variable
Weekend Requirements:
Every other Weekend
Benefits:
Yes
Unions:
Yes
Position Status:
Non-Exempt
Weekly Hours:
40
Employee Status:
Regular
Number of Openings:
1
Sutter Health is an equal opportunity employer EOE/M/F/Disability/Veterans.
Pay Range is $26.10 to $32.78 / hour
The salary range for this role may vary above or below the posted range as determined by location. This range has not been adjusted for any specific geographic differential applicable by area where the position may be filled. Compensation takes into account several factors including but not limited to a candidate's experience, education, skills, licensure and certifications, department equity, training and organizational needs. Base pay is just one piece of the total rewards program offered by Sutter Health. Eligible roles also qualify for a comprehensive benefits package.
Other jobs you may like