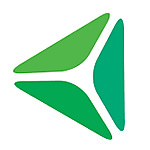 Job Detail
Job Description
What do we look for in an employee
We are currently seeking a passionate and motivated Director of Rehab-DOR. Are you passionate about a significant and rewarding career assisting our patients in a time of need If so, we are looking for you!
Our Directors of Rehab are the cornerstone to ProMedica Senior Care's dedication to our mission of providing top quality care to our patients. Our goal is to equip you with the direction and training along with advanced tools and technology to build our culture in line with our philosophy. We aim to employ a DOR that has a similar passion focused on the care that our patients deserve!
Do you believe our mission aligns with the direction you envision your career growing
What are some of the major job functions of our Director of Rehab-DORs
Responsible for the direction of the rehab department and the staff.
Interact with patients and their loved ones to develop the best support program that will fit their needs.
Show flexibility, organization, and function in stressful situations.
Required to stay in sync with federal, state, and local legal and professional requirements by continuance of education of new legislation, future legislation, advising management of legislation, and carrying out importance of requirements.
Represent ProMedica Senior Care and promote our vision, mission, and values of the organization to your staff and patients every single day.
What are the PERKS of working here
In addition to great pay, generous time off, and a wide variety of benefits, you'll also be a part of a culture focused on team spirit, work/life balance and unlimited growth opportunities to take your career to the next level. Let us bring out the best in you!
What qualifies me to be a DOR
471 – ManorCare Health Services – Sunnyvale, California
Other jobs you may like
Cleveland, Ohio, United States