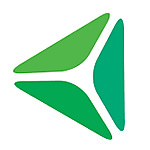 Job Detail
Job Description
Wanted: Top notch, quality obsessed, team-oriented, and compassionate nurse leader!
The Director of Nursing, officially referred to as Director of Professional Services (DPS). is responsible for the overall clinical operation of the Home Care agency. This role oversees the dynamic interdisciplinary team and works closely with the Administrator to ensure compliance and excellent patient care. Key responsibilities involve budgetary, management, leading the activities of the nursing team, providing clinical direction, and ensuring compliant growth and profitability of the agency. This individual drives team work, leads by example, and has a focus on quality care.
We are the third largest hospice provider in the nation operating over 100 offices in 24 states. Heartland is a part of ProMedica Senior Care and one of the largest not-for-profit senior living organization for skilled nursing, assisted living and hospice care.
Be a part of the team leading the nation in health care!
4422 – ProMedica Home Health – Flint, MI – Serving Central Eastern Michigan
Other jobs you may like
Palm Desert, California, United States