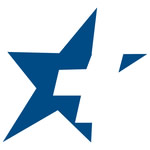 Job Description
Responsibilities
The Customer Service Representative is responsible for providing excellent customer service to Independence Physician Management (IPM) guarantors who have questions or complaints regarding their IPM statement or other related aspects of the professional billing experience. Handles in-bound telephone call volumes to meet or exceed the average number of calls per month. Meets or exceeds established performance targets (productivity and quality) established by the Customer Service and Patient Collections Manager. Triages calls in an efficient manner by monitoring overall talk time while recognizing the need to provide quality customer service. Reviews the account history during the call and works to "diagnose" issues raised by the caller and answers questions in a responsive manner. Documents each call in the Practice Management System (PMS) so that notes may be reviewed by others and there is continuity in communication and overall handling of the account. Acts as the call "owner" to include account research, contacts to the appropriate individual(s) in the CBO, relays questions, and ensures that a quality response is provided to the guarantor in a timely manner.   Exercises good judgement in escalating complex account issues or customer dissatisfaction to the Customer Service and Patient Collections Manager. Demonstrates the ability to be an effective team player. Upholds "best practices" in day to day processes and work flow standardization to drive maximum efficiencies across the team.
Efficiently handles in-bound calls made by guarantors, with questions or complaints regarding their physician billing statement, in a customer-oriented and professional manner. Meets or exceeds established performance targets (productivity and quality) established by the Collections Manager.

Reviews account history to understand the full impact of the questions/complaints and work not just to fix one isolated visit but ensure that all past account history is appropriately updated

Follows IPM CBO policy regarding how calls are to be answered (i.e. call scripts) and documents in PMS so that a consistent level of service is provided to all guarantors

Triages calls in an efficient manner by monitoring overall talk time but also recognizes the need to provide quality customer service.

Works with other individuals (both within the self-pay department and in other CBO departments) to obtain information needed to service the guarantor. Identifies root causes of customer barriers and/or complaints and works internally to communicate those findings to the appropriate staff.

Follows up as needed to ensure that optimal customer service is provided until the question/complaint has been finalized.

Participates in regularly scheduled team meetings offering new paths, procedures and approaches to maximize opportunities for performance, process and customer service improvement.
Qualifications
Education: High School Graduate/GED required. Technical School/2 Years College/Associates Degree preferred.
Work experience: Experience (3-5 years minimum) working in a healthcare (professional) billing, health insurance or equivalent operations work environment.   Minimum 2 years customer service experience preferably in an ACD (automated call distribution) environment.
Knowledge: Healthcare (professional) billing, knowledge of CPT/ICD-10 coding, government, managed care and commercial insurances, claim submission requirements, reimbursement guidelines, and denial reason codes. Understanding of the revenue cycle and how the various components work together preferred.
Skills: Excellent organization skills, attention to detail, research and problem solving ability. Results oriented with a proven track record of accomplishing tasks within a high-performing team environment.   Service-oriented/customer-centric. Strong computer literacy skills including proficiency in Microsoft Office.
Abilities:
Equipment Operated: Mainframe billing software (e.g., Cerner, Epic, IDX) experience highly desirable.
EEO Statement
All UHS subsidiaries are committed to providing an environment of mutual respect where equal employment opportunities are available to all applicants and teammates. UHS subsidiaries are equal opportunity employers and as such, openly support and fully commit to recruitment, selection, placement, promotion and compensation of individuals without regard to race, color, religion, age, sex (including pregnancy, gender identity, and sexual orientation), genetic information, national origin, disability status, protected veteran status or any other characteristic protected by federal, state or local laws.
We believe that diversity and inclusion among our teammates is critical to our success.
Notice
At UHS and all our subsidiaries, our Human Resources departments and recruiters are here to help prospective candidates by matching skillset and experience with the best possible career path at UHS and our subsidiaries.  We take pride in creating a highly efficient and best in class candidate experience. During the recruitment process, no recruiter or employee will request financial or personal information (Social Security Number, credit card or bank information, etc.) from you via email. The recruiters will not email you from a public webmail client like Hotmail, Gmail, Yahoo Mail, etc. If you are suspicious of a job posting or job-related email mentioning UHS or its subsidiaries, let us know by contacting us at: https://uhs.alertline.com or 1-800-852-3449.
Other jobs you may like
LAS VEGAS, Nevada, United States