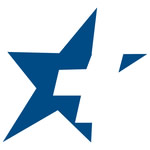 Job Description
Responsibilities
One of the nation's largest and most respected providers of hospital and healthcare services, Universal Health Services, Inc. has built an impressive record of achievement and performance. Growing steadily since its inception into an esteemed Fortune 500 corporation, annual revenues were $11.6 billion in 2020. In 2021, UHS was again recognized as one of the World's Most Admired Companies by Fortune; in 2020, ranked #281 on the Fortune 500; and listed #330 in Forbes ranking of U.S.' Largest Public Companies. Headquartered in King of Prussia, PA, UHS has 89,000 employees and through its subsidiaries operates 26 acute care hospitals, 334 behavioral health facilities, 39 outpatient facilities and ambulatory care access points, an insurance offering, a physician network and various related services located in 38 U.S. states, Washington, D.C., Puerto Rico and the United Kingdom.
UHS is currently recruiting for our COO at Independence Physician Management. Independence Physician Management (IPM), a subsidiary of UHS, was formed in 2012 as the physician services unit of UHS. IPM develops and manages multi-specialty physician networks and urgent care clinics which align with UHS acute care facilities. It also provides select services for the Behavioral Health division of UHS. Through continuing growth, IPM operates in 11 markets across six states and the District of Columbia.  IPM has over 800 Providers and 1700 Employees.
The COO provides leadership, direction and ongoing administration and management for all aspects of physician operations and ensures regulatory and UHS Physician Services (UHSPS) policies and procedures are implemented for efficient, effective management of all clinics. Participates in the development and implementation of compliance, training and education, policies and procedures and best practices. Provides guidance to Regional Directors and Market Managers on issues related to financial and operational performance.
Responsibilities include:
Responsible for volume growth initiatives and performance metrics and ensures that each practice meets and/or exceeds their financial targets.

Helps prepare and participates in practice, facility, market and/or division Monthly Operation Reports (MORs).

Implements and tracks all quality initiatives.

Works effectively with sales and marketing to enhance growth initiatives.

Prepares physician employment contracts in accordance with management expectations while insuring compliance with all applicable regulatory authorities and UHSPS policies.

Participates in development and implementation of physician development plans.

Serves as a key participant in planning, budgets, new products and services, compliance, and other physician practice issues.

Works effectively with the physician recruiting function of UHSPS and hospital liaisons to support the placement of qualified physicians in employed practices.
Qualifications
EDUCATION
Bachelor's degree in Health or Business Administration or a related field is required. MHS or MBA preferred.
EXPERIENCE
Five to eight years of physician practice management experience or healthcare management experience is required. Experience in managing multiple physician practices across a wide geographic area is preferred.
Strong understanding of the financial management, and business and clinical operations of a medical group practice

Knowledge of fiscal management techniques, revenue cycle management and third party reimbursement

Knowledge of health care administration systems

Knowledge of governmental regulations and compliance requirements

Knowledge of computer systems and applications

Skill in planning, organizing and supervising

Skill in exercising initiative, judgment, problem-solving, decision-making

Skill in developing and maintaining effective relationships with medical and administrative staff, patients and the public

Ability to analyze and interpret complex data and prepare comprehensive reports

Ability to communicate effectively in writing and verbally

Skill in human resources management, organization and team building.

Travel is required (20% – 30%)
Other jobs you may like
LAS VEGAS, Nevada, United States