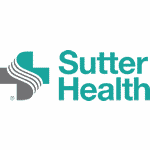 Job Detail
Job Description
Position Overview:
Under supervision of Unit Director, Nursing Supervisor or shift Charge Nurse, performs necessary clerical duties which include preparing and maintaining patient medical records, scheduling patients for procedures, completing computer order entry/faxing of physician orders, communication with multiple hospital departments and outpatient clinics, ordering/stocking supplies at the nursing station, coordinating interdepartmental and visitor communications, thereby assuring smooth efficient operation of the Unit. Certified Nursing Assistant duties include direct patient care within the scope of certification and level of training. Interacts with various hospital personnel, patients, and families utilizing customer service philosophies while maintaining confidentiality.
Qualifications:
HS Diploma Required
Certified Nursing Assistant – CNA Required
Certification or ability to become certified as a medical interpreter in Spanish or other foreign language Preferred
Basic Life Support Certification – BLS Required
Experience in a healthcare setting preferred
Hospital experience using an online computer order entry system preferred
Six (6) months acute care experience preferred
Knowledge of medical terminology required
Basic knowledge of ADLs (Activities of Daily Living) and vital signs standards for pediatric, adult, and geriatric patients
Excellent communication and guest relations skills, empathy, compassion, and good listening.
Excellent communication skills required
Ability to handle a variety of stressful situations while remaining calm and professional
Ability to multitask, be flexible, and work independently in many situations
Operate basic office equipment, i.e., fax machine, computer, copier, etc.
Knowledge of interpersonal critical thinking skills required for the neonate/infant (1 day – 2 years), child (3 – 12 year), adolescent (13 – 17 years), adult (18 – 69 years), and geriatric (70+ years) with whom you work, serve, or come in contact.
Have the ability to lift 50-75 lbs.
Organization:Sutter Lakeside Hospital, Lakeport
Employee Status: Regular
Employee Referral Bonus: No
Benefits: No
Position Status: Non-Exempt
Union: No
Job Shift: Variable
Shift Hours:12 Hour Shift
Days of the Week Scheduled:Varied Days
Weekend Requirements: Rotating
Schedule: Per Diem
Hrs Per 2wk Pay Period:Per CBA
Applications Accepted:All Applications Accepted
Other jobs you may like