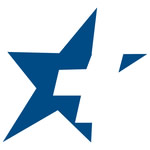 Job Description
Responsibilities
Job Description: Provides clinically based concurrent and retrospective review of outpatient medical records to evaluate the utilization and documentation of acute care services. The goal of concurrent review includes facilitation of appropriate physician documentation of care delivered to accurately reflect patient severity of illness and risk of mortality. Specific reviews are both determined internally and by requirements/requests of external payers or regulatory agencies and play a significant role in reporting quality of care outcomes and in obtaining accurate and compliant reimbursement for acute care services.
Qualifications
Education: Medical School graduate including foreign or international Medical schools.
Experience: Minimum of three (3) years of clinical experience in an acute care setting; critical care,
medical/surgical or Emergency Department preferred.
Technical Skills: Computer proficiency to include word processing, databases, and spreadsheets. Familiarity with the operation of basic office equipment. Basic competence in use of electronic health records and other CDI/Coding software applications.
License/Certification: Valid Medical Degree
Other: Knowledge of age-specific needs and elements of disease processes and related procedures required. Strong broad-based clinical knowledge and understanding of pathology/physiology of disease processes. Working knowledge of inpatient admission criteria, Medicare
reimbursement system and coding systems preferred, but not required. Must possess excellent written and verbal communication skills and critical thinking skills. Ability to work independently in a time oriented environment is essential.
EEO Statement
All UHS subsidiaries are committed to providing an environment of mutual respect where equal employment opportunities are available to all applicants and teammates. UHS subsidiaries are equal opportunity employers and as such, openly support and fully commit to recruitment, selection, placement, promotion and compensation of individuals without regard to race, color, religion, age, sex (including pregnancy, gender identity, and sexual orientation), genetic information, national origin, disability status, protected veteran status or any other characteristic protected by federal, state or local laws.
We believe that diversity and inclusion among our teammates is critical to our success.
Notice
At UHS and all our subsidiaries, our Human Resources departments and recruiters are here to help prospective candidates by matching skillset and experience with the best possible career path at UHS and our subsidiaries.  We take pride in creating a highly efficient and best in class candidate experience. During the recruitment process, no recruiter or employee will request financial or personal information (Social Security Number, credit card or bank information, etc.) from you via email. The recruiters will not email you from a public webmail client like Hotmail, Gmail, Yahoo Mail, etc. If you are suspicious of a job posting or job-related email mentioning UHS or its subsidiaries, let us know by contacting us at: https://uhs.alertline.com or 1-800-852-3449.
Other jobs you may like
LAS VEGAS, Nevada, United States