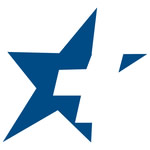 Job Description
Responsibilities
The Charge Entry Specialist is responsible for entering patient demographics, insurance information and professional charges into the health information system for services rendered by IPM and BH providers. Ensures that all information entered into the health information system is precise and accurate. Effectively reconciles charges and payments. Resolves rejections and denials that relate to demographic registration, insurance registration, authorizations/referrals, and charge capture.
Resolves registration, insurance eligibility, and referral/authorization related rejections and denials in a timely manner. Places phone calls to payers when necessary to understand the reason for rejections/denials and the most effective means of resolution
Retrieves demographic information, insurance information, and referrals/authorizations from available sources such as hospital factsheet, acute/hospital health information system, registration forms, payer portals or any other available means. Enters this information accurately into the health information system.
Enters charges for professional services rendered in IPM and BH practices, clinics, and hospitals. This includes rendering/supervising provider, CPT, ICD.10, modifiers, units of service, and time of service payments. Reviews applicable authorizations/referrals to ensure that they are valid for the service being entered.
Electronically verifies insurance eligibility and makes updates accordingly. Ensures that eligibility result is positive prior to entering charges. Ensures that any updates provided in the insurance eligibility response are accurately updated in the health information system.
Adheres to reconciliation workflows and procedures to mitigate missed charges leading to loss of revenue.
Keeps abreast of payer policies and nuances pertaining to charge capture that impact the payment of claims. Know which payers requires referrals/authorizations for services. Considers payer requirements when entering charges to optimize clean claim rates.
Meets department objective for productivity.
Meets department objective for quality. When errors are identified during quality reviews, makes necessary corrections in the health information system in a timely manner.
Qualifications
Education: High School Graduate/GED required. Technical School/2 Years College/Associates Degree preferred.
Work experience:
One year of experience required either working in data entry or a healthcare environment.
Knowledge: Healthcare (professional) experience in an office or billing capacity, knowledge of CPT/ICD-10 and insurances, claim submission requirements preferred but not necessary.
Skills: Excellent organization skills and attention to detail. Ability to handle data entry accurately in a high-paced environment. Ability to reconcile data and identify discrepancies. Demonstrated competency in basic computer skills.
Other jobs you may like
LAREDO, Texas, United States