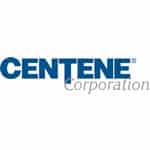 Job Description
Position Purpose:
Perform duties related to the day to day operations of the Integrated Case Management functions to include working with members identified as high risk to identify needs and goals to achieve empowerment and improved quality of life for both behavioral and physical health issues. Assess members' current functional level and, in collaboration with the member, develop and monitor the Case Management Care Plan, monitor quality of care; assisting with discharge planning, participating in special clinical projects and communicate with departmental and plan administrative staff to facilitate daily operations of the Integrated Case Management functions. Collaborate with both medical and behavioral providers to ensure optimal care for members.
Work telephonically with patients identified as high risk, for both behavioral and physical health issues, and their providers to identify needs, set goals and implement action steps towards achieving goals. Empower patients to help them improve their quality of life and ensure an integrated approach to address complex issues.
Understand and comply with NCQA guidelines and HEDIS measures.
Comply with established referral, pre-certification and authorization policies, procedures and processes by related Medical Management staff.
Education/Experience:
Master's degree in behavioral health and an unrestricted license as a LCSW, LMFT or LPC, or a PhD, PsyD or RN. 3+ years of case and/or utilization management experience. Experience in psychiatric and medical health care settings. Working knowledge of mental health community resources.
License/Certification:
Unrestricted license as a LCSW, LMHC, LMSW LMFT, LPC, PhD, PsyD or RN license in applicable state.
Centene is an equal opportunity employer that is committed to diversity, and values the ways in which we are different. All qualified applicants will receive consideration for employment without regard to race, color, religion, sex, sexual orientation, gender identity, national origin, disability, veteran status, or other characteristic protected by applicable law.
Other jobs you may like