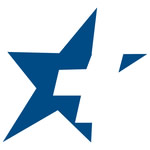 Job Description
Responsibilities
Valley Hospital is a private 122 bed psychiatric hospital specializing in mental health care and chemical dependency. Valley Hospital is built on three core principles, outstanding care, compassionate people and unparalleled service.
Our professional team is dedicated to providing the most effective treatment possible for restored health. We combine the best clinical techniques with state-of-the-art medical care to create the greatest potential for lasting recovery.
For more information, please visit our website:  www.valleyhospital-phoenix.com
Valley Hospital is offering a $17,000 Sign-on Bonus (with committment) for this position
The hours for this position are as follows: (Sunday, Monday, Tuesday-0700am-19:30pm)
Position Summary;
The Intake/Admissions Registered Nurse (R.N.) is a registered professional nurse who coordinated the intake/Admission process or new admits, prescribes, coordinates, and evaluates patient care through collaborative efforts with health team members in accordance with the nursing process and the standards of care and practices.  The Registered Nurse (RN) documents and reassesses any significant changes in the patient's condition in compliance with facility policy. 
Benefit Include:
UHS is Challenging and rewarding work environment

Growth and development opportunities within UHS and its subsidiaries

Competitive Compensation

Excellent Medical, Dental, Vision and Prescription Drug Plan

401k plan with company match

Generous Paid Time Off
Valley Hospital is centrally located with easy access to many areas of greater Phoenix. We are between North 35th and 36th Streets with East Earl to our north and East Thomas to our south."
What do our current nurses value at Valley Hospital & UHS?
An environment that puts patient care first.  One of the most rewarding aspects of working as a Registered Nurse (RN) is providing excellent care, comfort, and security to the patients and families you treat, at their most vulnerable times.  Supportive and responsive leadership.  You are never alone, as you are part of a large network of peer nurses and nursing leaders that routinely exchange ideas and review current topics within the industry.  Having the opportunity to grow, learn, and advance in your career.  There are very robust continuing education options and opportunities for skills diversification and career advancement as a Registered Nurse (RN) with UHS.  
Qualifications
Requirements:
Graduation from an acreddited school of nursing.  Bachelor's degree preferred.

Current license to practice nursing in the state of Arizona (or eligible to receive or renew).

Three (3) years of experience working in a psychiatric inpatient setting preferred.

Must pass a medication administration exam before administering medications, CPR certification upon hire.

Successful completion of (SAMA) including restraint and seclusion policies, within 30 days of employment, and prior to assisting in restraining procedures.

 
Current CPR or BLS certification upon hire.
---
One of the nation's largest and most respected hospital companies, Universal Health Services, Inc. (UHS) has built an impressive record of achievement and performance. Steadily growing from a startup to an esteemed Fortune 500 corporation, UHS today has annual revenue nearing $10 billion.
EEO Statement
All UHS subsidiaries are committed to providing an environment of mutual respect where equal employment opportunities are available to all applicants and teammates. UHS subsidiaries are equal opportunity employers and as such, openly support and fully commit to recruitment, selection, placement, promotion and compensation of individuals without regard to race, color, religion, age, sex (including pregnancy, gender identity, and sexual orientation), genetic information, national origin, disability status, protected veteran status or any other characteristic protected by federal, state or local laws.
We believe that diversity and inclusion among our teammates is critical to our success.
Notice
At UHS and all our subsidiaries, our Human Resources departments and recruiters are here to help prospective candidates by matching skillset and experience with the best possible career path at UHS and our subsidiaries.  We take pride in creating a highly efficient and best in class candidate experience. During the recruitment process, no recruiter or employee will request financial or personal information (Social Security Number, credit card or bank information, etc.) from you via email. The recruiters will not email you from a public webmail client like Hotmail, Gmail, Yahoo Mail, etc. If you are suspicious of a job posting or job-related email mentioning UHS or its subsidiaries, let us know by contacting us at: https://uhs.alertline.com or 1-800-852-3449.
Other jobs you may like
LAS VEGAS, Nevada, United States